See All the Celebrities Who Have True Love For the PCAs People's Champion Pink
The 2019 E! People's Choice Awards love Pink and so do her fellow celebs!
The "Get This Party Started" artist, who will be honored with People's Champion Award at this Sunday's PCAs, has been shown lots of support from stars on social media over the years.
Following Pink's National Anthem performance at the 2018 Super Bowl which she sung while suffering from the flu, Billy Eichner, Sheryl Crow and Josh Groban all praised her.
The mother of two, who is also up for The Female Artist and The Concert Tour of 2019 at this weekend's ceremony, received admiration from the likes of Ellen DeGeneres, Brooklyn Decker and Kelsea Ballerini for her inspiring speech and performance after receiving the Video Vanguard Award at the 2017 MTV Video Music Awards.
But, there is clearly no bigger fan of Pink than her husband, Carey Hart, who took to Instagram to share a tribute to the Pennsylvania native on her 40th birthday earlier this year.
See all the stars who can't get enough of Pink below and don't miss the People's Choice Awards airing live on E! this Sunday at 9 p.m.
Kevin Winter/Getty Images
Kelly Clarkson

Kelly Clarkson proved that imitation is the sincerest form of flattery when she performed Pink's "What About Us" on her talk show earlier this month.
In 2018, The Voice coach revealed on Today, "I think the couple that we ran into, funny enough, that my husband and I were like, 'I would actually hang with them, was Pink and her husband [Carey Hart], 'cause it was, like, they seem super normal."
Pink and Clarkson also teamed up for a performance at the American Music Awards in 2017.
Tibrina Hobson/Getty Images
Carey Hart

Carey Hart proved he is Pink's No. 1 fan with an Instagram tribute on his wife's 40th birthday.
He wrote, "Welcome to 40 baby. I've celebrated 18 birthdays with you, and I can say it's amazing growing up with you. The person you have grown into is inspiring. You have become a successful business woman, superstar, dedicated mother, Philanthropist, supportive wife, wine maker, motorcycle mama, and amazing friend to all around you. I'm so proud of the woman you have become, and you are more beautiful than ever. You truly are like wine. You just keep getting better, and I'm so lucky to be along on this crazy ride with you. I love you baby. Looking forward many many more birthdays with you. I can't wait to see how nuts you and I are in our 80's. Enjoy your day."
Michael Rozman/Warner Bros.
Ellen DeGeneres

The talk show host was on hand to speak at Pink's Hollywood Walk of Fame ceremony in 2019. The comedian was also supportive on social media after the "Raise Your Glass" singer received the Video Vanguard Award at the MTV Video Music Awards in 2017.
"@Pink, congratulations on your Vanguard Award. From now on I'm gonna spell my name El!en," she joked. "I love u."
Instagram
Hugh Jackman

Hugh Jackman was impressed when he saw Pink live in concert in Sydney, Australia.
"The amazing @pink One of the best concerts I have ever seen! And, she's been sick all week. Inspiring," he wrote on Instagram.
Matt Baron/Shutterstock
Khalid

The Texas native collaborated with Pink on her record, "Hurts 2B Human" in 2019. The 21-year-old was thrilled to have the opportunity to be part of the song.
"Such an honor to work with one of the most genuine souls ever thank u soooo much @Pink," he shared. "Check out Hurts 2B Human!"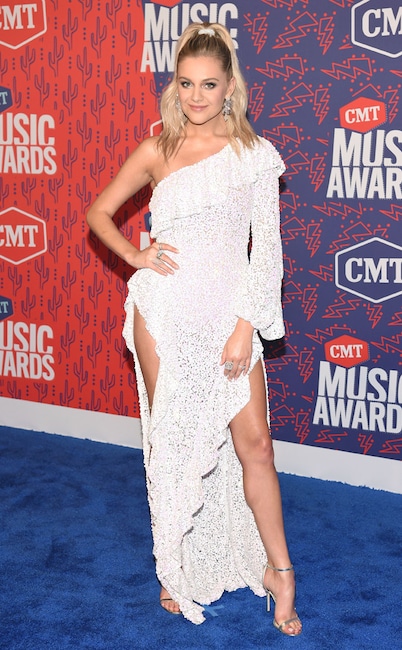 Andrew H. Walker/Shutterstock
Kelsea Ballerini

The 26-year-old star took to social media to praise Pink following the 2017 Video Music Awards.
"WOWOWOWOWOW @Pink. Highlight of the night. Talented and kind and wise," she gushed.
Dimitrios Kambouris/Getty Images for Tony Awards Productions
Josh Groban

The multi-platinum singer must know just how hard it is to perform while under the weather which may be one of the reasons he tweeted his support after Pink performed at the 2018 Superbowl while suffering from the flu. He also gave a shout to his pal Leslie Odom Jr. who performed "America the Beautiful" at the big game.
"Pink singing that well with the flu is goals and shout out to my friend @leslieodomjr for a stunning performance. Bravo to both!" he shared.
TruTV
Billy Eichner

Once you're a fan of Pink, you're always a fan of Pink. Back in 2017, Billy Eichner tweeted, "I love @Pink so much. The real deal" after she appeared on his show, Billy On The Street.
He later defended the "What About Us" singer after the Internet backlash following her National Anthem performance at the 2018 Super Bowl. He shared, "For the record, I was the ONLY one standing for the National Anthem on this plane. I LOVE YOU @Pink!!!!!!"
Andrew H. Walker/Shutterstock
Sheryl Crow

Pink can count Sheryl Crow amongst her fans. The singer also showed her support after Pink's Super Bowl performance.
She wrote, "#SuperBowl52 @Pink just killed it!! Best I've ever heard!"
Courtesy of Axel Heimken
Nate Ruess

Nate Ruess of Fun was featured on and co-wrote Pink's hit "Just Give Me A Reason." He praised the Grammy winner who he refers to by her birth name, Alecia Beth Moore, for her unwavering vision.
"Writing the song was a whole different learning experience and was really fueled by the fact that Alecia is so strong and independent and so very much herself," he shared with MTV News. "At the end of the day it's so hard to argue against her because what she does it always so great."
Ethan Miller/Getty Images
Kenny Chesney

The Tennessee native revealed to One Country that working with Pink was "magic" after the pair teamed to create the song, "Setting the World on Fire."
"I spent a lot of time last fall in California," Chesney added. "And one afternoon I drove down the Pacific Coast Highway to the studio where she works a lot, and we spent about an hour working on the song, and it was just magic. I couldn't believe how great of a singer she really was just, she blew me away and I realize right then that she had a God-given instrument and she was just perfect for 'Setting the World on Fire.'"
Lester Cohen/Getty Images for NARAS
Julia Michaels

Talk about a dream team! Julia Michaels joined Pink as the opening act for her Beautiful Trauma Tour. The pair previously team up to create "Barbies" and "For Now" for Pink's seventh studio album.
Jason Merritt/Getty Images
Tegan and Sara

Indie pop band Tegan and Sara praised Pink following the 2017 VMAs where the 40-year-old musician performed and received the Video Vanguard Award.
The group simply tweeted, "Forever my favorite. @Pink #VMAS"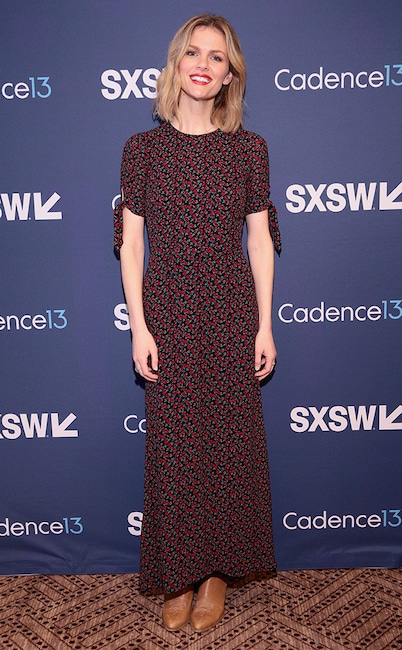 Steve Rogers Photography/Getty Images
Brooklyn Decker

The Grace and Frankie actress showed love to Pink after her inspiring acceptance speech at the 2017 VMAs.
"Well that speech was absolutely perfect, Pink. Absolutely perfect. Thanks for being a mom idol," she shared on Twitter.
Image Group LA/Disney Channel via Getty Images
Jamie Lynn Spears

Jamie Lynn Spears couldn't get over Pink's amazing performance at the 2017 MTV award show.
"Talk about making an entrance!!! Every second of that performance was AMAZING. @Pink is truly incredible," she tweeted.
Arthur Mola/Invision/AP/Shutterstock
Bella Thorne

The 22-year-old performer also loved Pink's iconic VMAs performance.
She wrote, "Wow pinks performance was so fucking beautiful. Gave me chills #VMAs"
Watch the 2019 People's Choice Awards Sunday, Nov. 10 at 9 p.m., only on E!
Published at Thu, 07 Nov 2019 13:30:00 +0000